Able Health Care Service is licensed by the NYS Department of Health, accredited by the Joint Commission for Accreditation of Healthcare organizations and is also approved by the Department of Health to provide "Home Health Aide" and "Personal Care Aide" training
.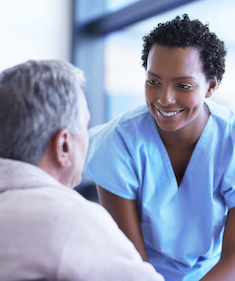 Able Health Care operates two companies: (more details on Services page)
Licensed Home Health Care Agency (LHCSA)Able's LHCSA provides paraprofessional, skilled nursing, therapy services to patients through contracts with Hospital and community based "Certified Home Health Agencies" as well as the private pay market
Special Needs Certified Home Health Agency (CHHA)Able's Special Needs Certified Home Health Agency provides comprehensive support to clients and their families with developmental disabilities. Such services include but are not limited to: Home Health Aide, Therapy, Skilled Nursing, Medical Social Worker and Nutritional Counseling.
Able Health Care Service has an extensive Senior Management staff that forms a core team to lead the efforts of the organization. Totaled together there is over 100 years of home health care experience on this team.  Able Health Care Service believes its management team sets an industry standard for integrity, creativity and compassion.  Able Health Care Service employs an efficient team of experienced professionals who partake in the coordinating and clerical operations of our locations.  Our paraprofessional caregivers are aware of our company expectations to provide continuity of care to their patient's.