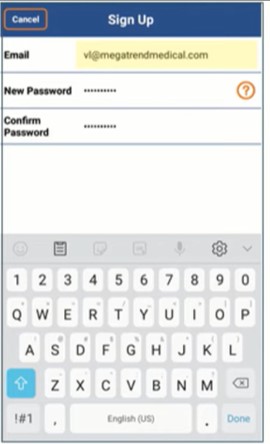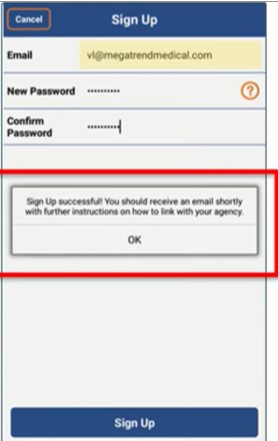 ·      Enter Your Email
·      Create a Password
·      Confirm Password
·      Click "Done"
·      Click "Sign Up"
Make sure to match your info in HHAX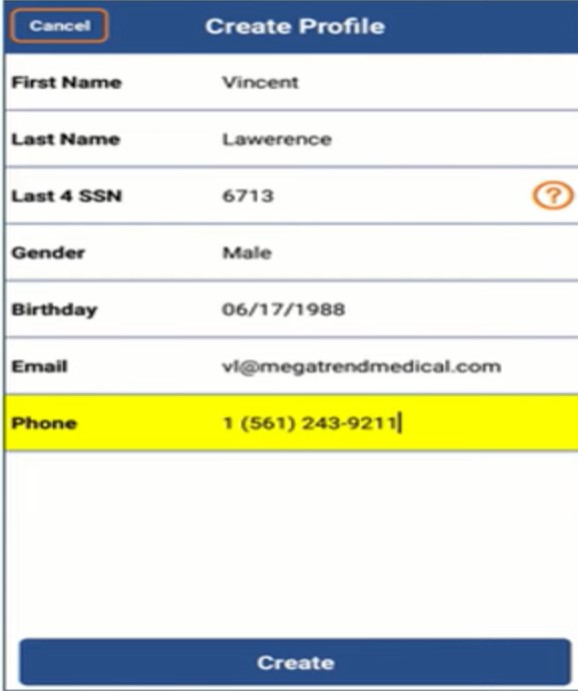 Email received :"Registration Successful
Dear John Smith,
Your HHAeXchange Mobile App has been registered!
Complete these final steps to link to your agency and start using the apps!
1.       provide your unique Mobile ID #: 1629416 to your Agency
2.       Open the HHAeXchange Mobile App
3.       Sign-In with the Username & Password
4.       Once your agency activates your Mobile App profile in their systems, you will see Patient and Visit information in your Mobile App!
Note: If you work for more than one Agency using HHAeXchange, you can provide the same Mobile ID to each of them.
          Provide id # to appropriate team member at Able. This number is entered in the Caregiver Profile, Demographics, Caregiver Mobile ID field.
Thanks!
HHAeXchange
Clicking Login takes you to either the Agency Selection Page or to the Home Page
From an Agency Home Page, you can access:
  Scheduled Visits
  Unscheduled Visits
  Patients
  Messages
  Open Shifts
  Availability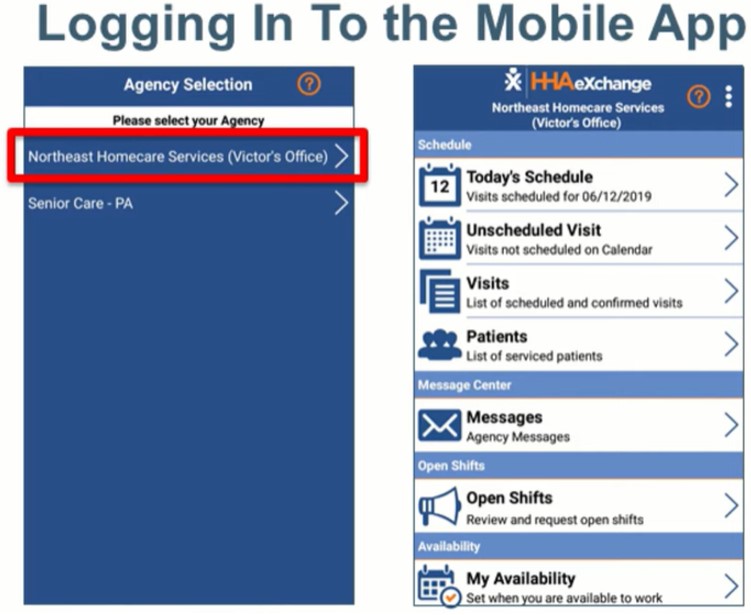 © 2022 All Rights Reserved.